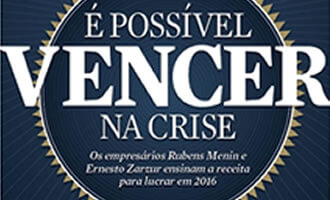 MRV, together with Eztec, was the cover story of Forbes magazine in March. Both companies are referred to as the Brazilian real estate market's highlights because they dodged the crisis and posted excellent results last year.
Among the reasons mentioned for the outstanding performance of both companies are the fact that they kept their distance from scandals, their strict cash management, and their focus. Rubens Menin expects 2016 to be even better than 2015. "Look, 2015 was our best year ever and 2014 was the second best. We want 2016 to be better than 2015," he says. 
Read the full article and check the analyses of experts about the company and the general construction industry's scenario.
Click here
and read in Portuguese.